Editor Arikia Millikan wrote about how hard it was to clean up her workflow after Medium threw open the floodgates and any user could submit content to her collection. When she joined Medium, she was able to put plenty of attention into every article she curated, but when Medium made it easier for users to submit content, she was suddenly drinking from a firehose. [Read more]
harvard business review
By Lydia Laurenson
Reddit kann eine interessante Quelle für Nachrichten, Themen und Debatten sein – aber es verbreiten sich auch Gerüchte, Hasskampagnen, Verschwörungstheorien. "Wenn Journalisten Reddit als Quelle für Ideen nutzen, sollten sie mehrere Primärquellen suchen, um das zu verifizieren, was auf Reddit gepostet wurde", rät die US-Journalistin Arikia Millikan. [Read more]
Journalist Magazin
By Sonja Peteranderl
"I never really formed a concept of home," says Arikia Millikan, a writer and information architect who travels about three months a year and considers her one-bedroom rental in Berlin to be just one of her "bases." As a child, Millikan moved often and says, "My mother would tell me, 'Home is where your stuff is.' I have internalized that." [Read more]
Arikia Millikan's talk has a provocative title – is the gender imbalance in the tech world damning the human race? Arikia is the only speaker in the line-up to tackle this issue head on. This is a good question to ask in Kosovo given the large absence of women from the tech field. So why should we care? Studies show that productivity reaches its peak when gender balance reaches 50/50.

What can we do about it? Form partnerships to get content out there like they did with LadyBits. Turn objectification on its head by showing how images of women portray them in traditional roles. Identify barriers to women to enter the workforce. Finding spaces to share our thoughts and strengths.
"A lot of smart, powerful women rallied around Hillary this past election and are devastated," she said. "If they weren't weary of the unconstitutional measures the U.S. government has taken to spy on citizens before, they sure are now that Trump will inherit those programs. They aren't going to give away their personal data to a government they no longer trust, and they are taking steps to protect themselves."
Feminists have particularly sought out encryption "because they don't like the idea of a government run by a president who clearly does not respect women having access to their private conversations," she said. "If you were playing basketball, would you want the coach of your opposing team having access to your playbook? No, because then you could never win." [Read more]
newsweek
Today in tabs
By Rusty Foster
Arikia Millikan and her Ladybits collection arguably did more than anyone else to turn Medium from the Thought-Catalog-for-the-Startup-Bro cringepile that it was a year ago into the home of some of the best and most diverse voices of any platisher. So Millikan's barely-restrained kiss-off post announcing Ladybits's departure from Medium, illustrated by a parakeet sprinting from disaster, is not great news for the writing platform.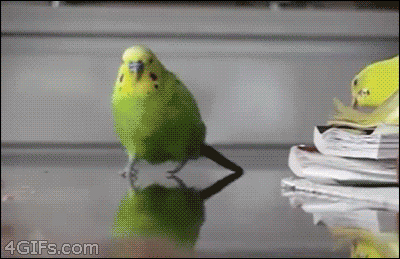 Medium senior editor Evan Hansen posted a response couched as an "Update on Medium's Paid Collection Experiments" without mentioning Millikan or her post, and the whole thing reads exactly like an exchange of passive-aggressive notes between soon-to-be-ex roommates ("It was SO AWESOME living with you even if you never did the dishes!! XOXO"). Perhaps most striking about Hansen's post is the way he casually redefines "business model" as "metric by which we arbitrarily decide how much of Evan Williams's money to give you." James Fallows blogged a little more context on this in The Atlantic. [Read more]
"It's been a long process undoing the brainwashing that the media imposes on little girls to make them think they can't be beautiful unless they tread down the capitalistic rabbit hole of endless artificial enhancements," Arikia Millikan wrote in a post on her blog titled "Why I Decided To Pose For A Lingerie Photo Shoot." Although she initially wasn't sure she wanted to participate, she realized, "Anyone who would sexualize me, objectify me, or treat me differently in the professional world would do so regardless of what I wore, and those who respect me would continue to. Why would I sacrifice the opportunity to be professionally photographed in what I feel is the best shape of my life? I've never kept myself from doing anything out of fear, especially when that fear is the burden of women alone." [Read more]
Autostraddle
By Laura Mandanas